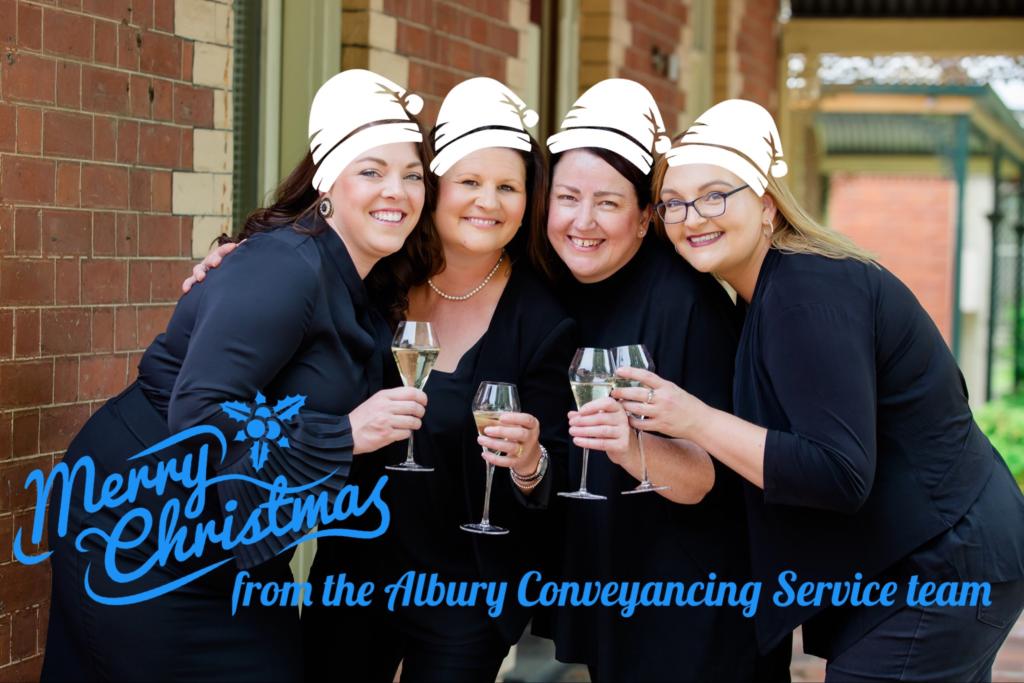 Please note our office is now closed for a well earned break.
We shall re-open on 9 January 2019 at 9.00am.
The team at Albury Conveyancing Service take this opportunity to thank our clients, colleagues and community for their continued support.
We wish all a Merry Christmas and may the New Year bring you all joy and laughter.
Shellie will be on stand by over the break if required.
You can drop her an email or a text message on 0438749080 and she will do her best to respond as quickly as possible.
Share